News > News Article
03 March 2021
WHO publishes landmark World Report on Hearing
"There are a number of challenges in the field of ear and hearing care, but they can be addressed. Health is an investment and the cost of doing nothing is one we cannot afford." World Health Organization (WHO 2021)
Today is World Hearing Day, and almost four years after the World Health Assembly in Geneva passed a new resolution to tackle hearing loss, the first-ever World Report on Hearing (WRH) has been published.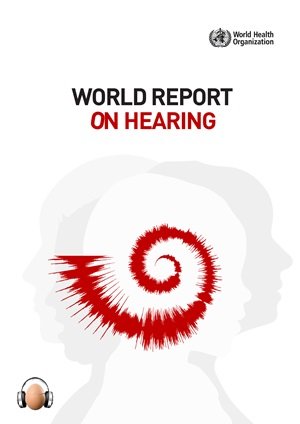 The long-awaited WRH, published by the WHO, sets out the scale of ear and hearing health needs. It calls on policymakers, commissioners, and patient groups to take urgent action on unaddressed hearing loss.
"The World Report on Hearing envisions a world in which no individual experiences hearing loss due to preventable causes, and those with hearing loss can achieve their full potential through rehabilitation, education and empowerment."
WHO calls for hearing care to be part of integrated health systems with universal coverage, and to be organised at a primary and community care level. It says:
"Timely and appropriate care can ensure that people with ear diseases or hearing loss have the chance to achieve their full potential."
On World Hearing Day 2021, the message is to prevent hearing loss where possible, diagnose hearing loss early in all cases, and to offer effective and prompt treatment and support to reduce the impacts of hearing loss. However, the WHR acknowledges cultural change is required to achieve this:
"The lack of accurate information and stigmatising mindsets surrounding ear diseases and hearing loss often limit people from accessing care for these conditions. Even among healthcare providers, knowledge relevant to prevention, early identification and management of hearing loss and ear diseases is commonly lacking, thereby hampering their ability to provide the care required."
Using the mnemonic H.E.A.R.I.N.G, WHO sets out a package of interventions that all countries can apply to tackle the serious and growing public health challenges associated with hearing problems.
Hearing screening and intervention
Ear disease prevention and management
Access to technologies
Rehabilitation services
Improved communication
Noise reduction
Greater community engagement.
On the benefits of acting now on hearing loss, WRH says scaling up hearing care will "yield significant economic benefits and productivity gains". WHO estimates that for an additional annual per capita investment of US$ 1.33, it will be possible to avert nearly 130 million DALYs (disability adjusted life years). It also estimates that the initiative will "yield a return of nearly US$ 16 for each 1 dollar invested in ear and hearing care".
Press enquiries
Media enquiries should be directed to [email protected] or call 020 7298 5110.
We are happy to put you in touch with our expert policy advisers who can comment on a variety of issues.
You can also follow us on Twitter and LinkedIn.